Donate to our Hub
We are in the process of raising money to purchase premises which will become the Branches' COMMUNITY HUB.
A COMMUNITY HUB will give Branches' clients their own place to get together and participate in the great programs we design. It will also give us a chance to share what we do with others in the community.
What we need to make it happen
Branches Lifestyle Support
Branches Lifestyle Support is a small disability service in Brisbane, who encourage people to lead BIG lives.
Branches provides people with disability, the help and support they need to live independently in their own homes, as well as the opportunity to lead fulfilling lives out in their community.
We believe that people regardless of the impact of any disability they may have, have the absolute right to lead a rewarding, fulfilling life, with all of the benefits enjoyed by those people who do not have a disability.
NDIS Accreditation
We are a registered service provider with The National Disability Insurance Agency.
Supported Independent
Living
Branches offers SUPPORTED INDEPENDENT LIVING  (SIL) services to adults with an intellectual and/or physical disability in the Brisbane area, mostly in the Eastern and Bayside regions.
We assist people to live in their own homes, sometimes by themselves, but often sharing a house with one or two others. The support we give is based around doing whatever an individual needs done to help them independently move through their daily life. We encourage people to do as much as they can for themselves, and adapt our assistance according to their capabilities.
Community
Access
COMMUNITY ACCESS programs are often designed in conjunction with our Supported Independent Living (SIL) service. A majority of the people supported by Branches use us for SIL, but everyone we support uses the community access arm of the service. It's something we really value and we try hard to get it right.
Sometimes people don't fit in to traditional "day program" structures, or don't find that that sort of thing interests them. We work very hard to determine what our people genuinely want to do with their community access. Then we work with them to tailor individual programs that account for those interests, no matter how unique.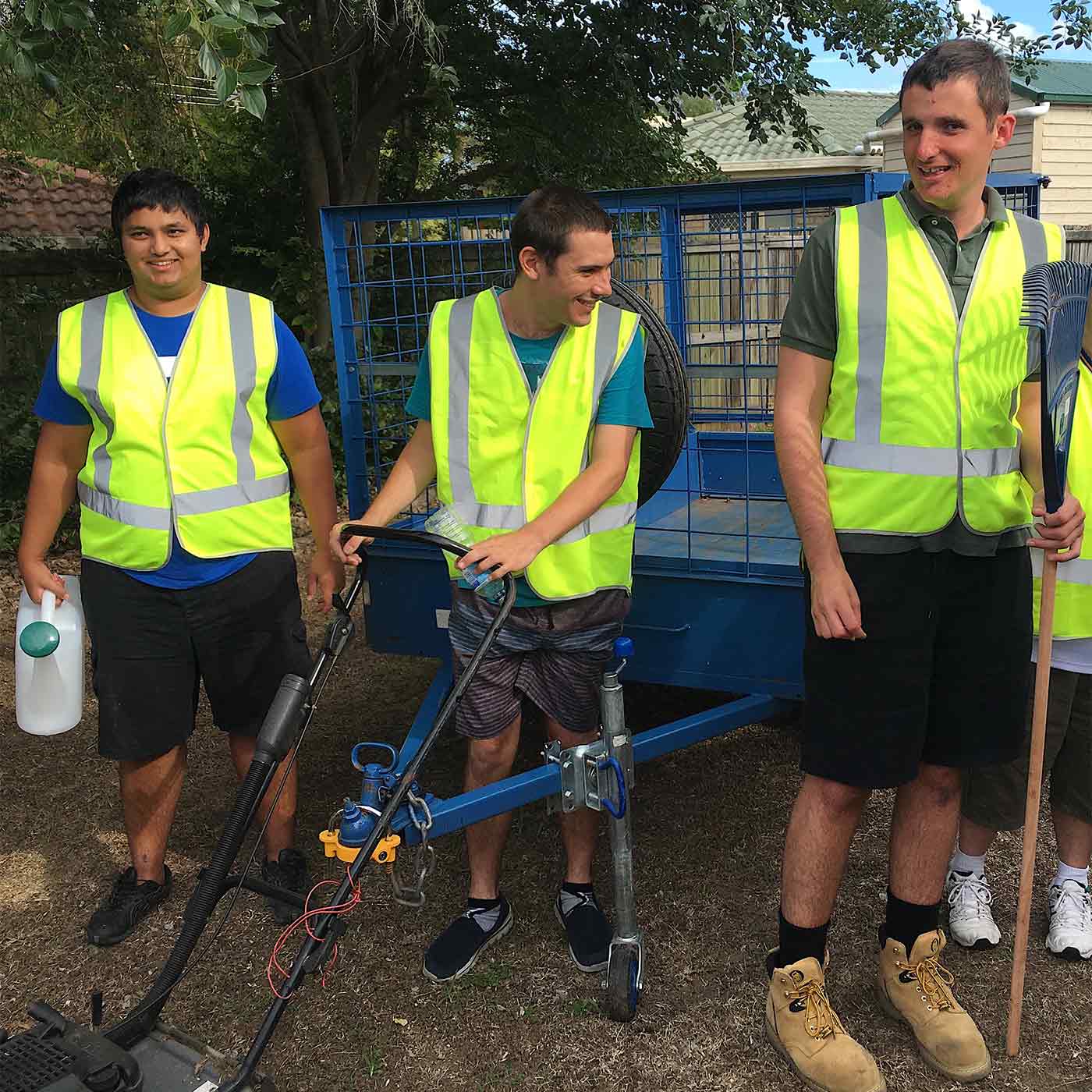 Branches
Blokes
Our BRANCHES BLOKES initiative is a unique way to get people with very challenging disabilities into the workforce, get them feeling good about their role in life, and most importantly, to earn some of their own money.
Some of our people thought they'd never have a job. They've never been able to fit in to the usual supported employment models for people with disabilities. We don't have "too-hard baskets" at Branches.
Just like anyone else, the people we support want to have a valued role in their community, to contribute, and to have the opportunity to earn their own money.
Donate to our Hub
We are in the process of raising money to purchase premises which will become the Branches' COMMUNITY HUB.